Innomaint is on a Roll, Launching Exciting Features in the New Era of Maintenance Automation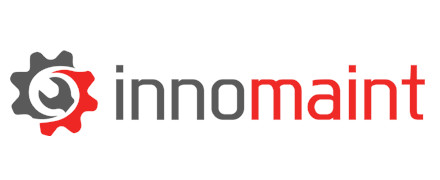 Chennai, Tamil Nadu, India – November 11, 2022 – Innomaint, known for being at the forefront of providing best-of-breed technologies that hit the market to its customers, has lived up to its reputation by launching the most advanced Asset Tracking feature in the EAM market at its stall in the GITEX 2022 event.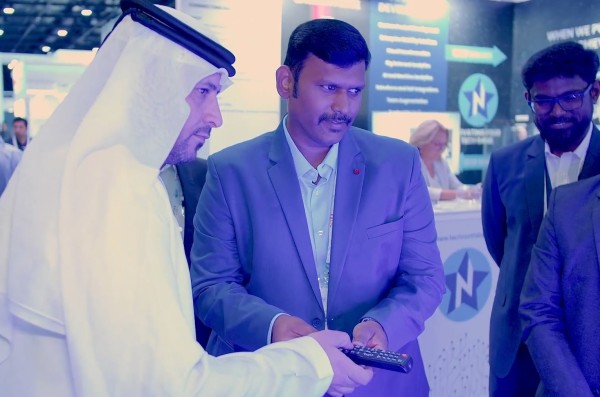 InnoMaint delegates presented the premiere to their guests, including Mr. Rashed al Yafei – the Director of operations at SANED Facility Management, UAE, part of Sharjah asset management, the investment arm of the Sharjah government.
Real-time asset tracking
Remarkably, the launched feature is an advanced one in the Enterprise Asset Management software market. Asset-centric industries possessing assets that may be moved frequently as a partial requirement of business operations derive maximum benefit from the feature.
It involves mounting BLE/RFID beacons on assets. These beacons continuously broadcast their current position. A compatible reader, deployed within a range, receives the signals. Technicians who need to work on maintenance of the moving assets can easily see the concerned asset movement via their mobile app. This precise asset tracking technology can be implemented in a simple wireless set-up at 2x data transfer speeds using BLE/RFID/NFC technology.
It helps facilities put the moving assets to ideal use for the core business operations. The mechanism saves hundreds of hours wasted on searching for missing equipment.
Revolutionize the way of managing active assets to achieve end-to-end transparency in asset tracking. It's high time to raise the standards of facility service.
Traceability as a service!
Hot features in the pipeline
Procurement Management
As a step towards managing assets right from the initial stages of their lifecycle and easing day-to-day purchases, the Procurement Management module integrates inventory and store management facilities in a configurable workflow for approvals based on preferences.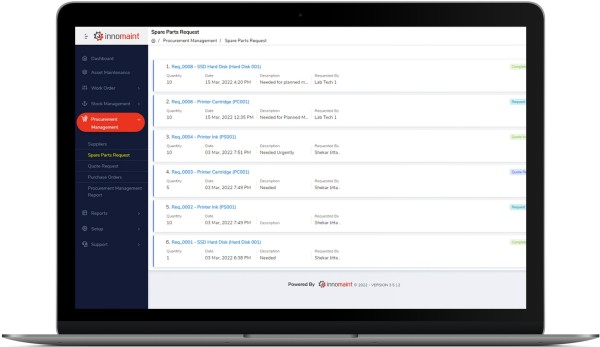 Once an item in the stock reaches the minimum re-order level that is pre-defined, it gets automatically added to the list of purchase request items apart from the alerts. It frees inventory managers from the necessity to remember trivial details. As the EAM/FSM software automates the procurement of inventory items in a proper workflow, organizations can now manage the entire lifecycle of assets.
Contactless Visitor Management
It is high time to bid goodbye to the register-based conventional methods, as traceability is tedious and is associated with excessive waiting times. A contactless visitor management solution with a complete and configurable workflow for approvals makes it possible to obtain online appointments and visit the facility readily without requiring mail or call follow-ups for easier check-ins.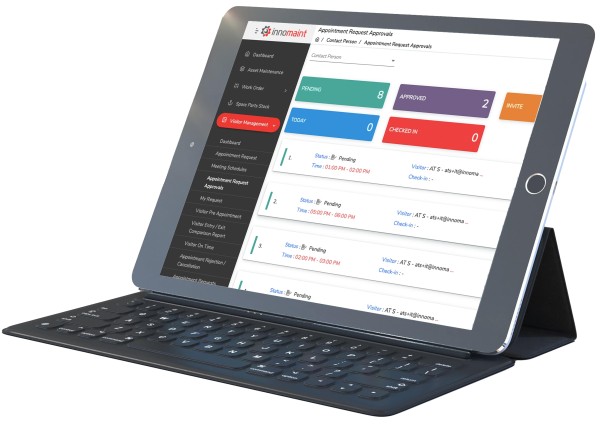 Facilities such as airports, museums, corporate offices, exhibitions, etc., can gain strikingly good first and best impressions in the minds of visitors by providing a professional ambiance. A self-service and QR code-based visitor management system dramatically shortens waiting times, reschedules appointments, and tracks overstay easily from a centralized cloud server with prompt mobile alerts to visitors.
Venue Booking
Book meeting rooms within your facility online for convenience, flexibility, and saving time with all relevant information, clearly defined privileges for the hosts with timely reminders, and rescheduling options.
CRM
InnoMaint is keen to include a CRM, as a part of Field Service Management Software, in its bundle to centralize, optimize and streamline customer communication.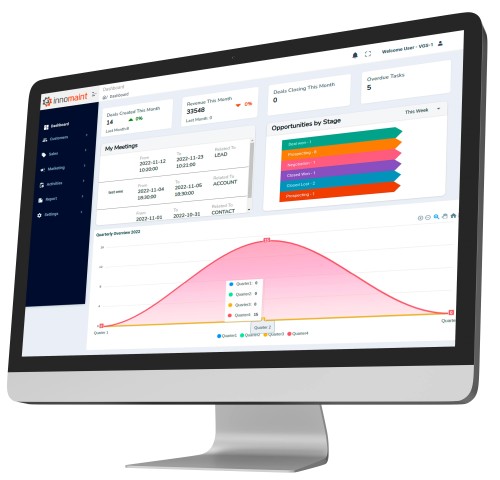 The CRM system can help segment contacts, create leads, and boost conversions. Once the servicing firm acquires a customer, it can manage the entire range of services through the CRM.
Team Collaboration
InnoMaint provides a dedicated channel for effective internal team collaboration whereby field managers can bring service engineers closer in a private and secure internal network. Technicians can gain and share knowledge on recent innovations and best practices via this medium bringing out the power of teamwork!
BPM (Business Process Management)
Business process management software helps businesses define, deploy, and manage automated business processes. By such automation, firms can convert redundant, monotonous, error-prone, time-consuming manual processes into streamlined workflows within business applications to focus on deserving and productive tasks. Automate and streamline Document review, HR Onboarding, Employee request management, and more.
InnoMaint seems to be gearing up with momentum to acquire a new segment of customers. Let us contain our excitement till Jan. 2023 to see what differentiation it creates for the business community.
Media Contact
Company Name: Innomaint CMMS
Contact Person: Yadhavan Dharmarajan
Email: Send Email
Phone: +91 75399 78399
Country: India
Website: www.innomaint.com