HFA Trucking: Revolutionizing the Trucking Industry with Their Innovative Approach
HFA Trucking is a rapidly growing trucking company, with an unwavering commitment to customer service and a focus on safety and compliance.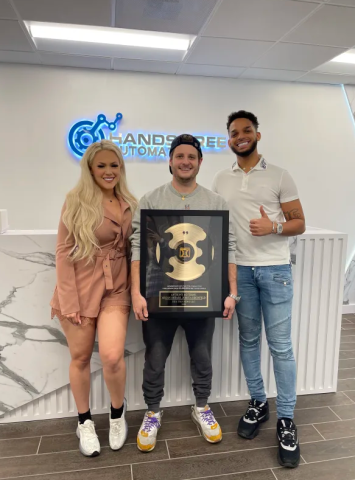 HFA Trucking, a trucking company with over 20 years of industry experience, has taken the trucking industry by storm with its innovative approach to the business. Despite the challenging times, HFA Trucking has managed to crush the industry rates, making a good rate per mile, which has dropped more than 25%.
With a skilled and dedicated team of professional drivers, HFA Trucking ensures that freight is moved with the utmost care and on schedule every time. The company's network, relationships, and proprietary software have enabled it to stay ahead of the industry, despite its horrible industry rates in 2022 Q1/Q2.
What sets HFA Trucking apart from its competitors is its rapid growth in just a short time. Starting just nine months ago, the company has grown to over 12 trucks, a significant achievement in the trucking industry. Most trucking companies have only 1-3 trucks for their first year, but HFA Trucking has exceeded that expectation with its fast-growing fleet. The company plans to add around 20-30 more trucks before the end of the year, bringing their fleet to 50 trucks.
HFA Trucking's long-term plans are impressive, as they aim to purchase a cargo ship once they have 50 trucks in their fleet. This move will allow them to get into ocean transportation and logistics. They also plan to acquire a cargo plane, which will further expand their reach.
HFA Trucking's commitment to innovation, customer service, and professionalism has driven the company's success. The company understands that to stay ahead in the competitive trucking industry, they need to improve its services and operations continuously.
HFA Trucking has a customer-centric approach that focuses on meeting and exceeding customer expectations. They understand that customers have different requirements and tailor their services to meet those requirements. Their team of experts is always available to provide personalized support to customers, ensuring that their freight is moved with the utmost care and on schedule every time.
The company's dedication to professionalism is evident in its adherence to safety and compliance regulations. HFA Trucking places a high emphasis on safety and compliance, ensuring that all its operations are conducted with the highest level of safety standards. They invest in regular training and development programs for their drivers to ensure they are up to date with the latest safety and compliance regulations.
For more information, visit: http://www.hfatrucking.com or send an email to [email protected]
About Company:
HFA Trucking, LLC is a company with successful automation experience, highly-effective leadership skills, and top-of-the-line technology that focuses on facilitating precise movements of consistent loads for the government and local/national dedicated lanes. By the end of 2022, the company plans to position its fleet across the nation, maximize its load-board software, acquire dedicated lanes, and maintain safety and compliance.
Media Contact
Company Name: HFA Trucking LLC
Contact Person: Anthony Agyeman
Email: Send Email
City: Miami
State: Florida
Country: United States
Website: hfatrucking.com