Harkness Screens Round Table – Getting life back into cinema with Mark Ashcroft and Tony Dilley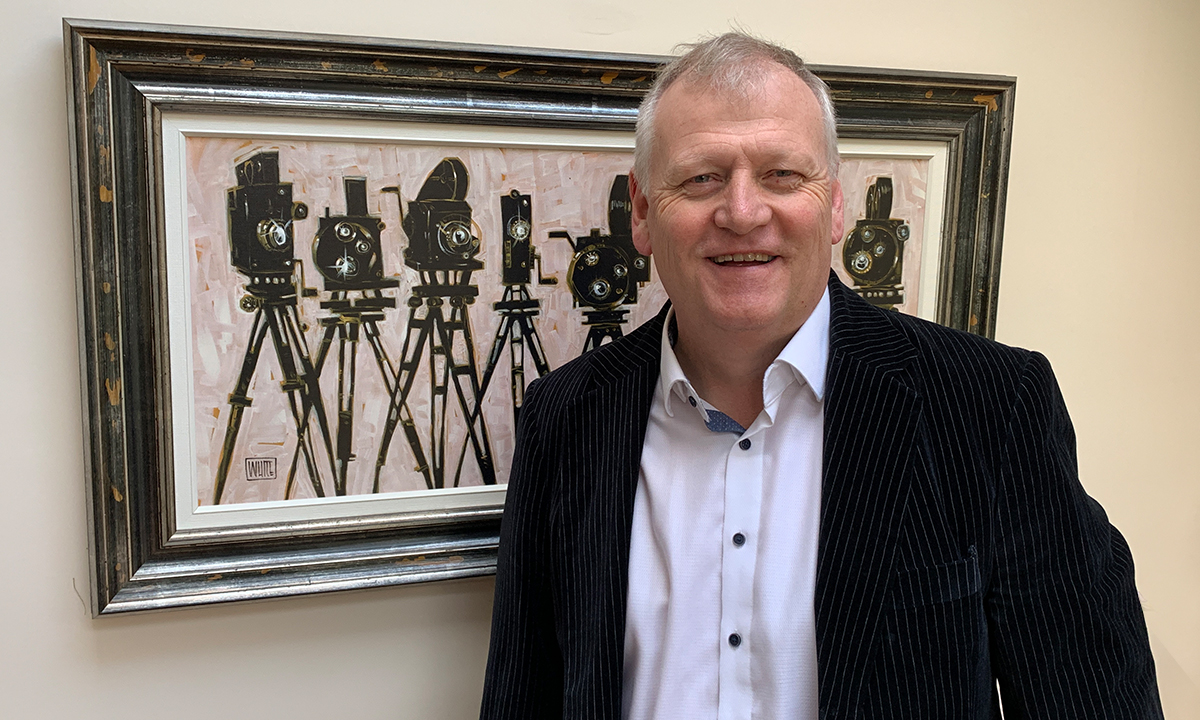 In the latest Harkness Screens Round Table, Harkness Screens CEO, Mark Ashcroft, and SVP New Business, Tony Dilley, were interviewed by Joe Harvey about the biggest challenges that the cinema industry faces.
A year ago, the world was beginning a period of immense change as a result of COVID-19. For much of the past 12 months, cinemas around the world, but now as Governments start to ease their restrictions, Harkness' attentions now turn to those of their customers.
Like any industry, a key way of ascertaining the needs of those who choose to purchase from Harkness is through the attendance of trade shows. With large gatherings still not permitted by most local laws, these shows have become online mediums for at least this year, with Tony Dilley recently having taken part in ExpoCine, an event that has traditionally taken place in Brazil.
"I really enjoy doing shows, a lot," Dilley said on Harkness' most recent round table. "Some people don't like doing them, but I love doing shows and I love customer visits, it is what I am good at and it's good to see customers, but we can't at the moment.
"We are doing our second virtual trade show at ExpoCine, in Brazil, the first one was a trade show, a virtual trade show, people were asking questions, various things, this one is a technical presentation over a couple of days.
"From our point of view, it is getting life back into cinema, from the point of view of what the customer should be doing when they open the cinema and once the cinema is open; how to improve presentation and make sure you get people going back to the cinema.
"Everyone has been watching that little flat thing in the corner for the last year, so we have got to get them back in front of the big screen."
With customers worldwide, Harkness Screens are more than aware that the individual situations of customers vary hugely across the board.
In the latest round table, this is addressed by both Mark Ashcroft and Tony Dilley. Discussing the effects of lockdowns, how cinema is faring in Latin America and how traditional trade shows could make a return at some point in the coming months, each uses their industry knowledge to explain how Harkness are continuing to adapt in this ever changing world.
Both based in the UK, just days after recording the English Government announced their roadmap to lifting lockdown.
This is as a result of the mass vaccination programme taking place at present thanks to a coordination between the NHS and local authorities. As part of this staged reopening, all going well, it is hoped that indoor cinemas, along with museums and theatres, will reopen in mid-May.
However, whilst this may be the case in England, elsewhere there are much different challenges to overcome.
"People that I know, that Tony knows too, based out of Latin America, they're very keen to get things moving again," Mark Ashcroft said. "But the infection levels and the death rates are so high. It really does make these decisions difficult.
"I was talking recently to a former colleague of mine who is based in Brazil and he was telling me just how apprehensive he has become as a result of the new variant in Manaus, and the fact that seems to be infecting people for a second time, hitting a lot younger people.
"Tony is right, making the decisions to reopen in those markets is incredibly difficult for people, whether it is politicians, business owners or whether it is the public in general. It is a difficult time."
Video Link: https://www.youtube.com/embed/hjjsRLFLNc4
Media Contact
Company Name: Harkness Screens
Contact Person: Joe Harvey
Email: Send Email
Phone: +44 (0)1438 725 200
Address:Unit A, Norton Road
City: Stevenage
State: Hertfordshire
Country: United Kingdom
Website: www.harkness.co