Lactose Intolerance – Pipeline Insight, 2021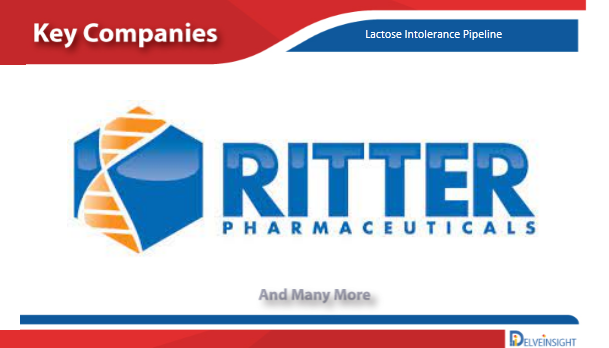 "Lactose Intolerance Pipeline" report has been added to DelveInsight
Lactose Intolerance Pipeline analysis across different stages of development (Phase III & Phase II), different emerging trends and comparative analysis of Lactose Intolerance pipeline products with detailed clinical profiles, key cross-competition, launch date along with product development activities
Download free sample copy here- https://www.delveinsight.com/sample-request/lactose-intolerance-pipeline-insight
"Lactose Intolerance Pipeline Insights, 2021" report by DelveInsight outlays comprehensive insights of present clinical development scenario and growth prospects across the Lactose Intolerance market. A detailed picture of the Lactose Intolerance pipeline landscape is provided, which includes the disease overview and Lactose Intolerance treatment guidelines. The assessment part of the report embraces in-depth Lactose Intolerance commercial assessment and clinical assessment of the Lactose Intolerance pipeline products from the pre-clinical developmental phase to the marketed phase. In the report, a detailed description of the drug is proffered including mechanism of action of the drug, clinical studies, NDA approvals (if any), and product development activities comprising the technology, Lactose Intolerance collaborations, licensing, mergers and acquisition, funding, designations, and other product-related details.
Lactose Intolerance Disease Overview
Lactose Intolerance (LI) is defined as a clinical syndrome characterized by pain and abdominal distention, flatulence, and diarrhea that occurs after lactose consumption. These symptoms—produced by malabsorption of lactose, a sugar found in milk and other dairy products—often result in avoidance of dairy products by afflicted individuals.
Lactose Intolerance Pipeline Report
Lactose malabsorption occurs because of a decreased ability to digest lactose, due to a deficiency in the levels of the enzyme lactase. Lactase breaks lactose down into two simpler sugars, glucose and galactose, which are readily absorbed into the bloodstream. This enzyme is produced by expression of the lactase-phlorizin hydrolase gene in the cells lining the small intestine.
Lactose Intolerance Pipeline Insights
Lactose intolerance is mainly caused by genome-diet interaction and depends not only on the expression of lactase enzyme but also on the dose of lactose intake, intestinal flora, gastrointestinal motility, small intestinal bacterial overgrowth. Along with this, the sensitivity of the gastrointestinal tract to generate gas and other fermentation products due to lactose digestion.
Lactose Intolerance Emerging Drugs
RP‐G28: Ritter Pharmaceuticals
Lactose Intolerance Key Player
Lactose Intolerance Drug
Lactose Intolerance Therapeutic Landscape
The current therapeutic landscape of Lactose Intolerance in the US is primarily driven by supportive management practices, such as dietary supplements and lactase enzyme supplements. Some patients are recommended to limit the consumption of lactose, while others require to avoid lactose completely.
Lactose Intolerance Report Highlights
The Lactose Intolerance report provides an overview of therapeutic pipeline activity and therapeutic assessment of the products by development stage, product type, route of administration, molecule type, and MOA type for Lactose Intolerance across the complete product development cycle, including all clinical and nonclinical stages.
It comprises of detailed profiles of Lactose Intolerance therapeutic products with key coverage of developmental activities, including technology, collaborations, licensing, mergers and acquisition, funding, designations and other product-related details
Detailed Lactose Intolerance research and development progress and trial details, results wherever available, are also included in the pipeline study.
Coverage of dormant and discontinued pipeline projects along with the reasons if available across Lactose Intolerance.
Download free sample copy here- https://www.delveinsight.com/sample-request/lactose-intolerance-pipeline-insight
Following is the TOC of Lactose Intolerance pipeline report
1. Report Introduction
2. Lactose Intolerance
3. Lactose Intolerance Current Treatment Patterns
4. Lactose Intolerance – DelveInsight's Analytical Perspective
5. Therapeutic Assessment
6. Lactose Intolerance Late Stage Products (Phase-III)
7. Lactose Intolerance Mid Stage Products (Phase-II)
8. Early Stage Products (Phase-I)
9. Pre-clinical Products and Discovery Stage Products
10. Inactive Products
11. Dormant Products
12. Lactose Intolerance Discontinued Products
13. Lactose Intolerance Product Profiles
14. Lactose Intolerance Key Companies
15. Lactose Intolerance Key Products
16. Dormant and Discontinued Products
17. Lactose Intolerance Unmet Needs
18. Lactose Intolerance Future Perspectives
19. Lactose Intolerance Analyst Review
20. Appendix
21. Report Methodology
What are the key questions answered?
What are the current options for Lactose Intolerance treatment?
How many companies are developing therapies for the treatment of Lactose Intolerance?
What are the principal therapies developed by these companies in the industry?
How many therapies are developed by each company for the treatment of Lactose Intolerance?
How many Lactose Intolerance emerging therapies are in early-stage, mid-stage, and late stage of development for the treatment of Lactose Intolerance?
Out of total pipeline products, how many therapies are given as a monotherapy and in combination with other therapies?
What are the key collaborations (Industry-Industry, Industry-Academia), Mergers and acquisitions, and major licensing activities that will impact Lactose Intolerance market?
Which are the dormant and discontinued products and the reasons for the same?
What is the unmet need for current therapies for the treatment of Lactose Intolerance?
What are the recent novel therapies, targets, mechanisms of action and technologies developed to overcome the limitation of existing Lactose Intolerance therapies?
What are the clinical studies going on for Lactose Intolerance and their status?
What are the results of the clinical studies and their safety and efficacy?
What are the key designations that have been granted for the emerging therapies for Lactose Intolerance?
How many patents are granted and pending for the emerging therapies for the treatment of Lactose Intolerance?
Media Contact
Company Name: DelveInsight Business Research LLP
Contact Person: Vinita Rakheja
Email: Send Email
Phone: 9193216187
Address:304 S. Jones Blvd #2432
City: Albany
State: New York
Country: United States
Website: www.delveinsight.com/